HIGH-TECH POST-GRADUATE ENGINEERING TRAINING DIPLOMA IN EXPLORATION, DRILLING AND WELL MAINTENANCE
Training Specialists For The Oil And Gas Industry 2022/23
TRAINING PROGRAM
Exploration, Drilling and Well Maintenance (10:00am – 3:00pm for onsite training)
COUNTRY/VENUE AND DATE
1. Lagos, Nigeria (West Africa) or train anywhere worldwide online. May 09, 2023 (two weeks onsite training, 4 weeks online training)
2. Luanda, Angola (Southern Africa) or train anywhere worldwide online. May 12, 2023 (two weeks onsite training, 4 weeks online training)
3. Accra, Ghana (West Africa) or train anywhere worldwide online. May 15, 2023 (two weeks onsite training, 4 weeks online training)
4. Alberta, Canada (North America) or train anywhere worldwide. May 23, 2023 (two weeks onsite training, 4 weeks online training)
ACTUAL INDUSTRY TRAINING COST: US$ 3500 is free

You will pay only 10% of the total fee (90% scholarship) US$350.
Closing date for registration for all training programs online and onsite above (all countries and locations) for the second intake for 2023 is May 10, 2023.
ACCESS APPLICATION FORM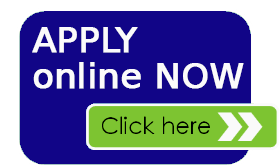 MAXIMUM NUMBER OF TRAINEES PER CLASS PER COUNTRY OF TRAINING AT A PERIOD IS 45. APPLY AND FINALIZE YOUR REGISTRATION EARLY TO SECURE A PLACE.
This is a highly competitive training and recruitment program and admission will close immediately after the first 45 qualified applicants have registered per class for every country. This will be regardless of the official closing dates stated above.
GOOGPro security integrated certificates are well recognized across the global oil and gas industry.
Every trained engineer will be issued a Security Integrated Sealed High-Tech Post-Graduate Engineering Diploma (HTPED) certificate at the end of the training.
All trainees who will successfully complete this 2 weeks intensive HTPED training program will benefit from the GOOGPro STOGEns program for three months. In addition, trainees will also be highly considered for recruitment opportunities in Canada, Qatar, Brazil, Turkey, Dubai, Australia etc.
Training will be delivered by world renowned instructors onsite and online:
Mr Larry Wolfson