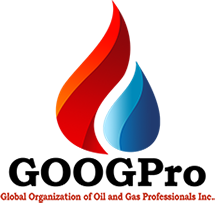 Accredited Agency Qualification Requirements
The Institution or business must be licensed and / or registered.
Registered and / or licensed institution or business and office must be located in a very. conducive environment to receive both potential and current members of GOOGPro.
The registered and / or licensed institution's or business' office must have Internet connectivity and facilities to help in application, registration and general information access on GOOGPro's database system.
Registered and / or licensed institution or business must be in good standing with its local government and / or authorities.
Main Functions of GOOGPro's Accredited Agencies
Registration and education of potential members.
Receiving of training materials to be used for training from the global headquarters and other main offices in the United States.
Updating walk-in members on GOOGPro's local and international programs.
Receiving and distribution of souvenirs and other items to members.
Assist local oil and gas companies in their membership registration process.
A pick-up point of Global Quality Standard Certificate (GQSC) for local oil and gas companies.
Assist in rolling out GOOGPro's corporate social responsibility (CSR) local programs.
Payment/remuneration for work done will be outlined in the memorandum of understanding (MOU) with all potential agencies.
GOOGPro feeds the great brands of the global oil and gas industry