RESERVOIR ENGINEERING TRAINING FOR TRAINEES PLACEMENTS / RECRUITMENT'S GLOBALLY
Only 45 qualified applicants will be accepted on this highly rated training and recruitment program at each training per country, to train to become Reservoir Engineers. Selected applicants must pass an interview before securing admission and/or accepted on this training program. Trainees must be willing to relocate to any country for employment purpose. Applicants must be between the ages of 20 – 49 years of age.
ACTUAL INDUSTRY TRAINING COST:
You will pay only 10% of the total fee (90% scholarship) US$480.
Closing date for registration is November 05, 2023. The Reservoir Engineering training will begin November 15, 2023 online and / or by distant.
For this important online and onsite training for the third intake for 2023 is August 03, 2023. The Reservoir Engineering training will begin August 07, 2023 online / and by distant.
ACCESS APPLICATION FORM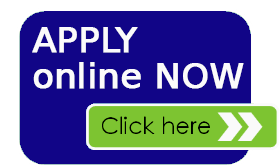 The following professionals/graduates who want to take up a career in reservoir engineering are qualified to apply:
Geoscientists
Geological Engineers
Chemical Engineers and other engineers with interest in reservoir engineering
Drilling Engineers who want to be professionally versatile
Other graduates with a mathematical and science backgrounds with interest in reservoir engineering
Oil and gas production is the major part of every petroleum company's asset base. This training/course will help participants/trainees understand the engineering drivers on oil and gas reservoir management and how a reservoir's value can be maximized through sound engineering practices. A full spectrum of reservoir engineering techniques is addressed and their application to a large variety of oil and gas resource management options is discussed. Trainees will have a great opportunity to apply their acquired skills in a real GOOGPro client's working environment immediately after training.
Training will be facilitated by world-renowned instructor and a world experienced reservoir engineer online:
Dr. Ahmed Zakaria Noah